Bittydesign (BD) release one more new body shell for the ARRMA on-road models cars, after the big success of the previous models launched during this year today BD are ready for the launch of another masterpiece body designed for the Infraction V2 1/7 scale chassis made by Arrma RC.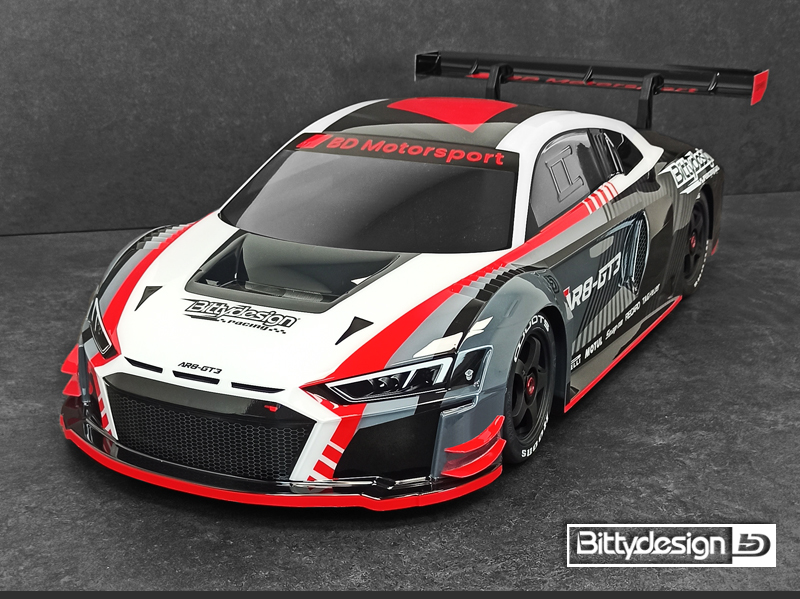 The AR8-GT3 project was born from the desire to create an extraordinary product developed specifically for ARRMA. AR8-GT3 is a stunning looking GT body designed to push your 1/7 model to the limit, whether you want to test top speed on the straight or drifting with your rc mate in the parking lot behind your house.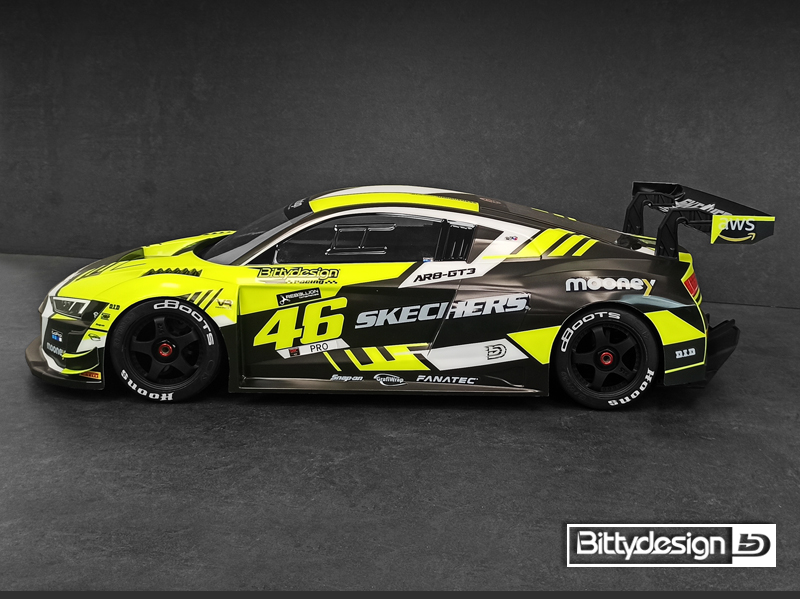 Product Features, The body shell has been designed to fit the ARRMA® Infraction™ V2 chassis. Also compatible for *Limitless™ model. Made with high quality and genuine polycarbonate Lexan®, 1.5mm thick. Included the lexan wing + plastic supports and the hardware (screw, nuts and large plastic washers) to fix properly these parts. Specs: length 690mm, width 310mm, height 175mm,Wheelbase: 406mm (with ARRMA dBoots® Hoons™ wheels).