Bittydesign released brand-new body shell for the growing 1/10 FWD class, welcome to CA45.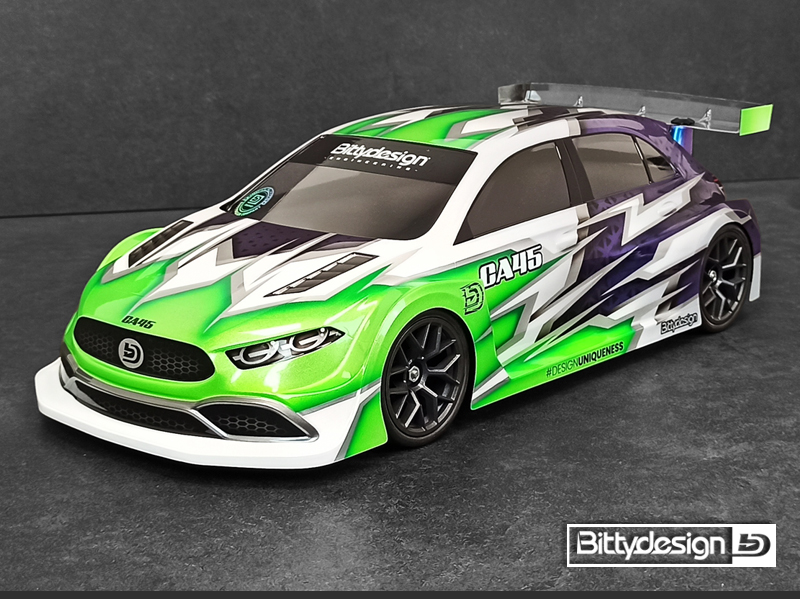 This project was born from the desire to create a new body that could gather the experience accumulated with our previous FWD bodies but with different aerodynamic solutions in order to obtain the maximum possible performance for this category.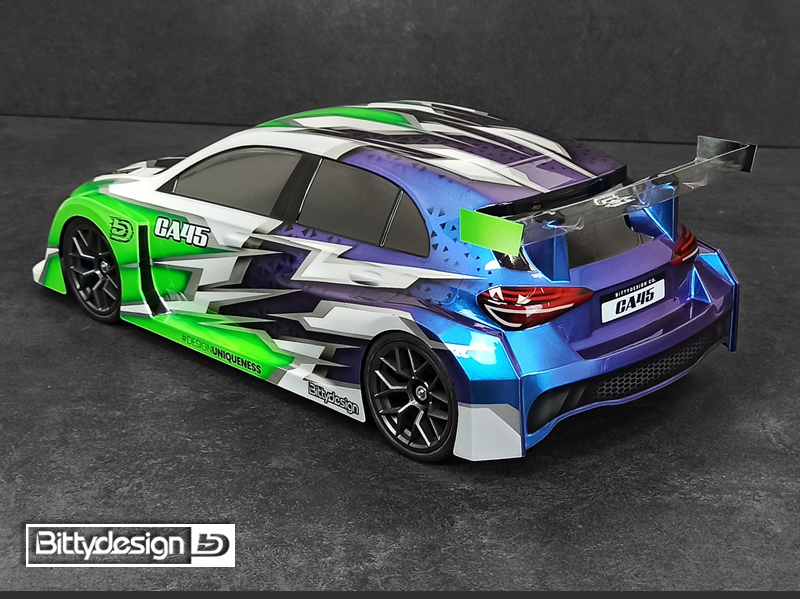 Product Features
The body shell is UNIVERSAL and mounts on all 1/10 190mm models, both those specially developed by the manufacturers for the front-wheel drive (FWD) category and also those with traditional 4WD chassis (touring)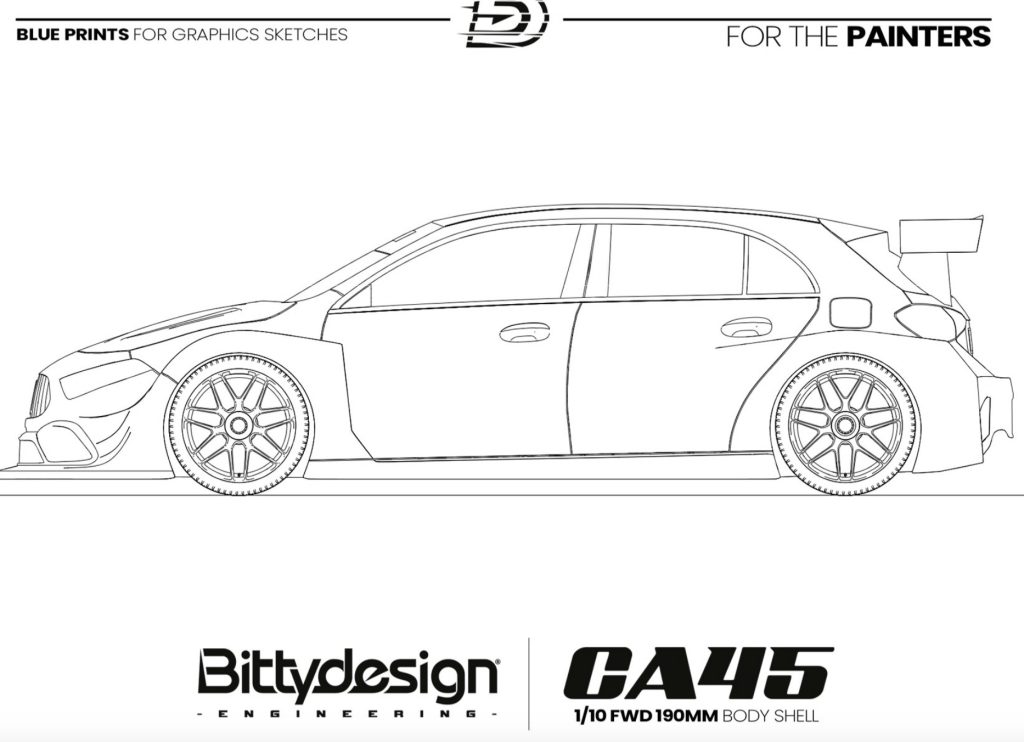 Made with high quality and genuine polycarbonate Lexan®Included in the kit a complete set of screw, nuts and large plastic washers to fix properly the rear wing
Produced only in Light Weight version
Fit all the 190mm electric chassis on the market with 257-260mm wheelbase
Sold clear with protective film outside
Included in the package a decal sheet pre-cut and windows mask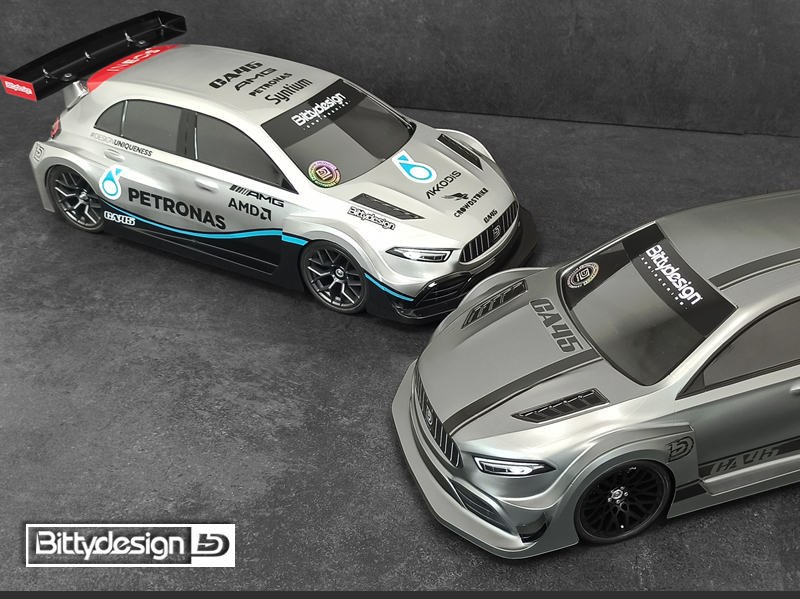 Designed for maximum performance
Thanks to the aerodynamics fine-tuned to obtain excellent entry and smoothness when cornering, the driver will immediately feel a very positive driving feeling that will allow to push the pace and maintain it for the entire 5 minutes. CA45 is pure consistency and will allow to improve performance easily.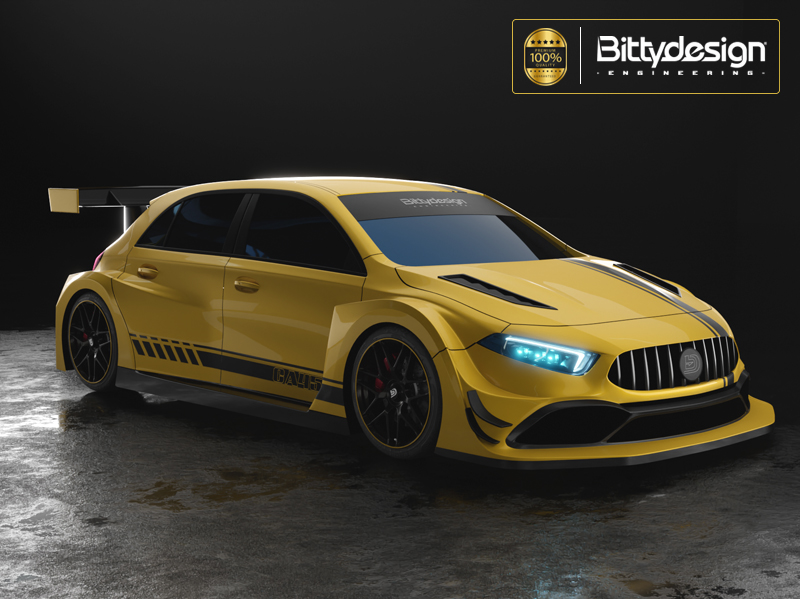 If the main intent was that of performance alone at the expense of aesthetics, the finished project resulted in a body with a breathtaking look, with TCR-style widened wheel arches and a harmony of shapes and proportions that make the CA45 both beautiful for pleasure of the eye is remarkably fast.