Bittydesign's AR8-GT3 is style and performance for all the 1/10 190mm electric model. This project was born from the desire to offer enthusiasts from all over the world a body shell that could best combine the performance with the realism of a real GT3 racing supercar.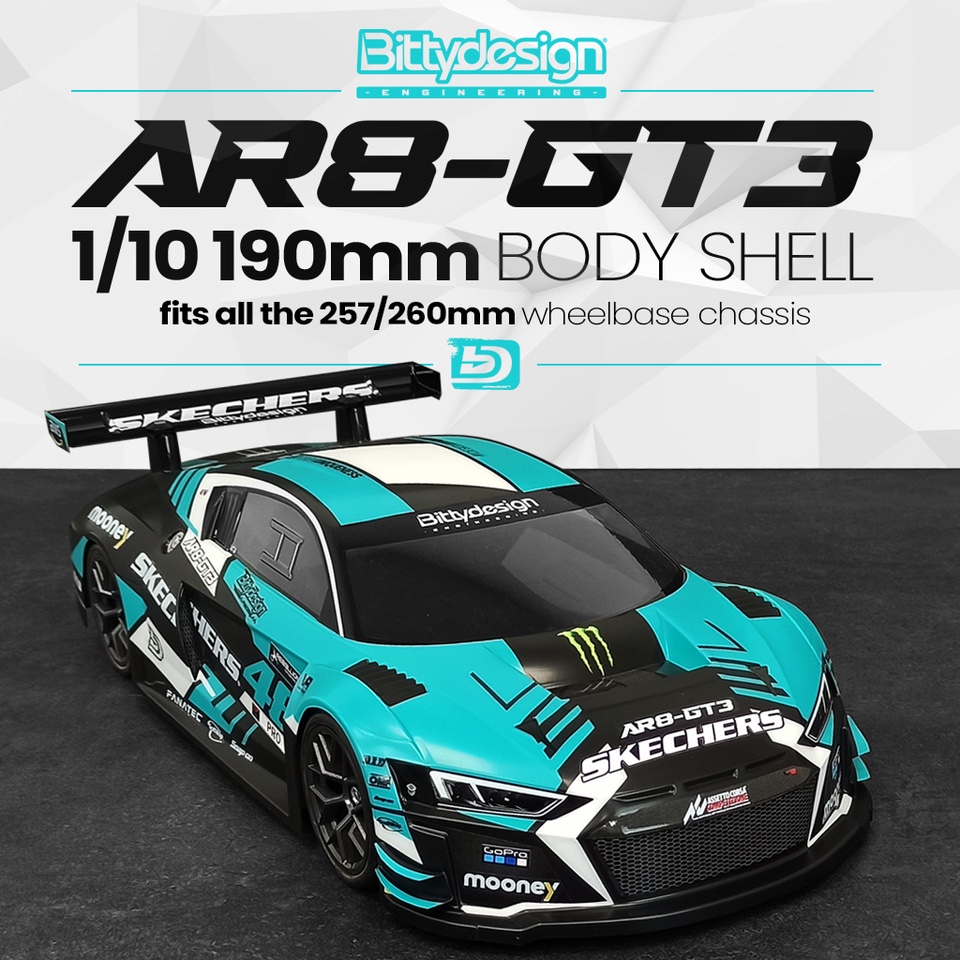 The body shell is UNIVERSAL and mounts on all 1/10 190mm models, the wing complies with the measures as per USGT regulation and can therefore be used at any race.
· Made with high quality and genuine polycarbonate Lexan®
· Included in the kit a complete set of screw, nuts and large plastic washers to fix properly the rear wing
· Produced only in Light Weight version
· Fit all the 190mm electric chassis on the market with 257-260mm wheelbase
· Sold clear with protective film outside
· Included in the package a decal sheet pre-cut and windows mask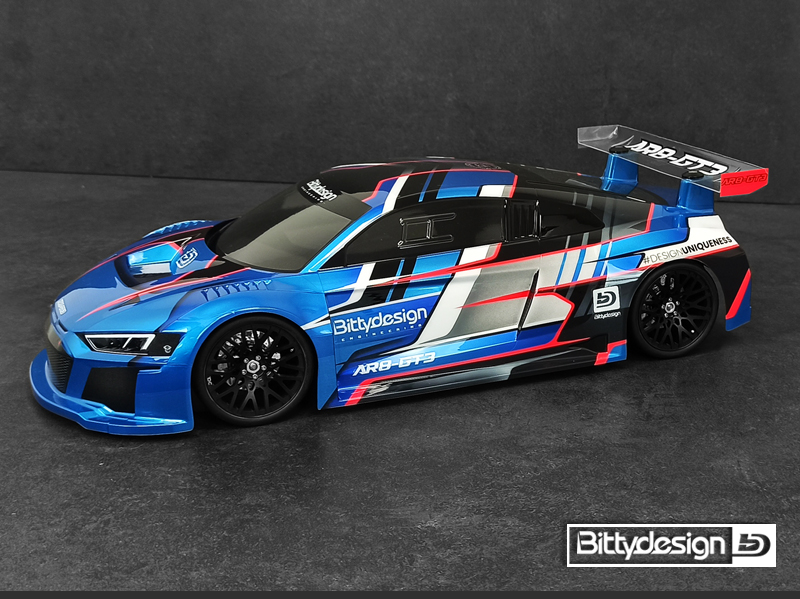 The shapes inspired by a GT3 racing car have been adapted to the proportions and measures necessary for use with the 190mm electric models; the design phase took several months to finish every single particular, the attention to detail was obsessive in order to propose a body that could optimize aerodynamics and at the same time remain real in its proportions and aesthetics.