Hobbywing QuicRun Fusion SE 1/10 Crawler brushless motor, Aesthetically Appealing Industry Design, integrated space-saving for builders. With a 58mm length, the Fusion SE has been shortened slightly to allow it to fit into more vehicles.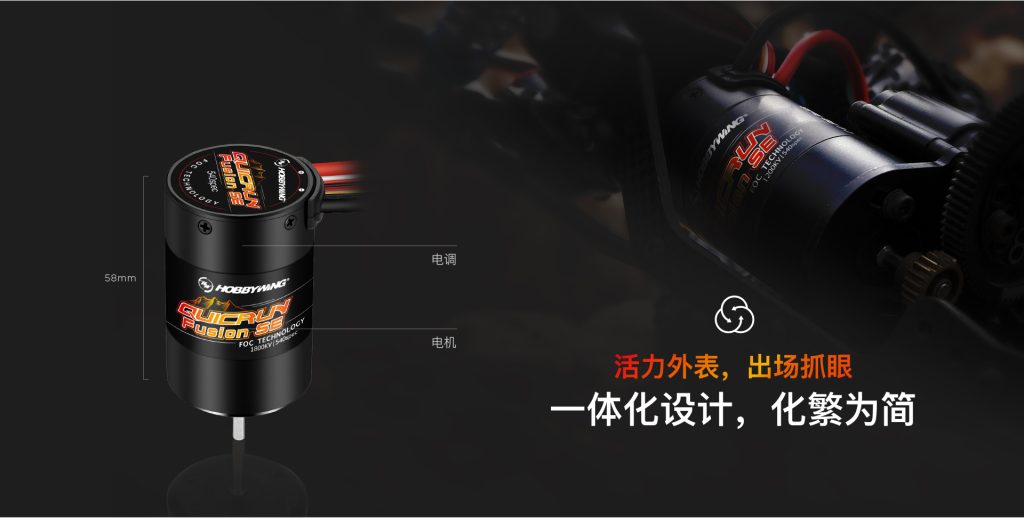 FOC has been a game changer for the crawling segm ent. The extreme efficiency operates at lower temps and provides extended runtimes. The nearly silent operation provides amazing power and response at all speeds while providing extremely low RPM control. Compared to normal brushless, FOC systems provide a dramatic increase in response and power delivery.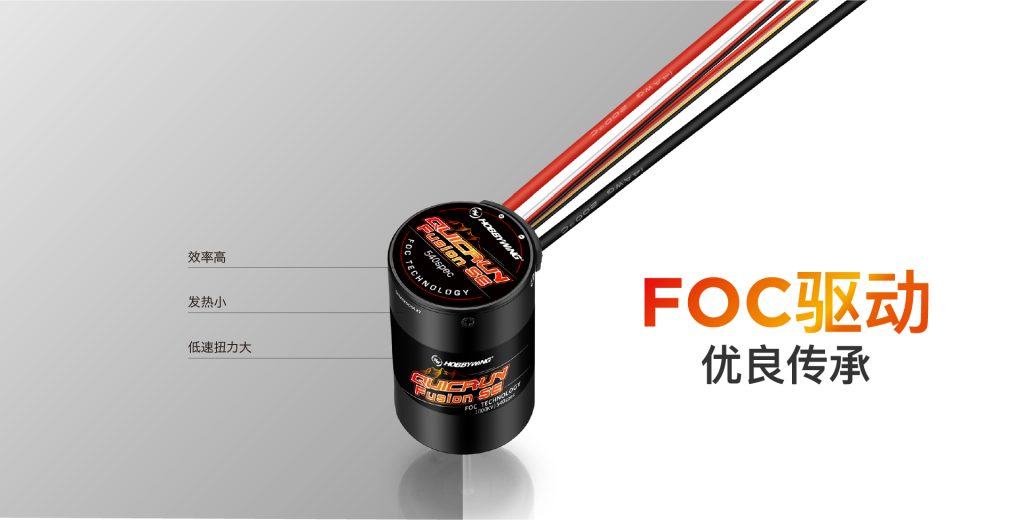 The smart torque output control feature of the built-in FOC ESC ensures unmatched downhill and uphill driving. The ESC can automatically adjust the motor output to RPM to match the driver inputs. Intelligent Torque Output is a smart management system that allows the ESC to adjust the motor for inclines or descent under any load to match the throttle.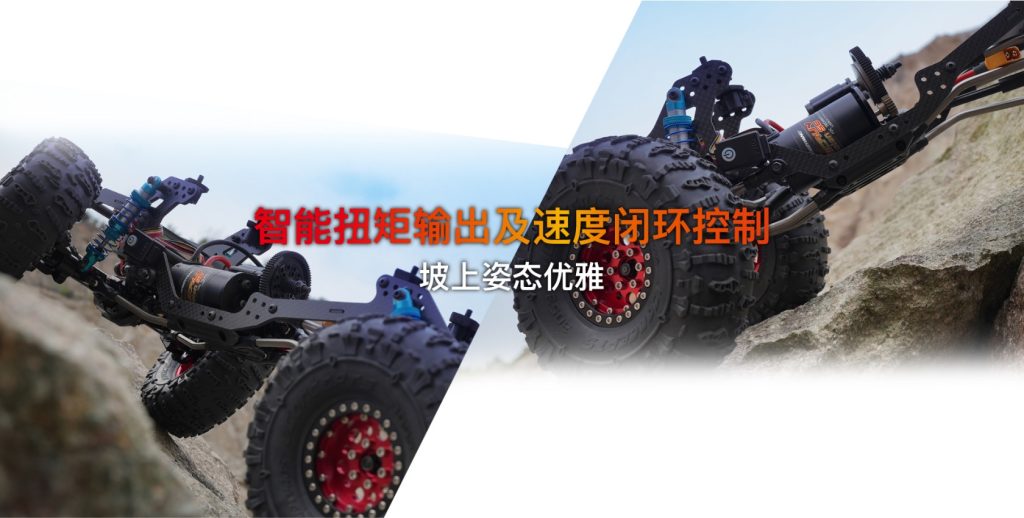 QuicRun Fusion SE with 8 levels of drag brake force (Power, and g levels of Drag Brake Rate, drivers can fine-tunditheir vehicle's hill-holding power and general driving. Overall, drag brakes can be 2 times stronger than normal brushless setups.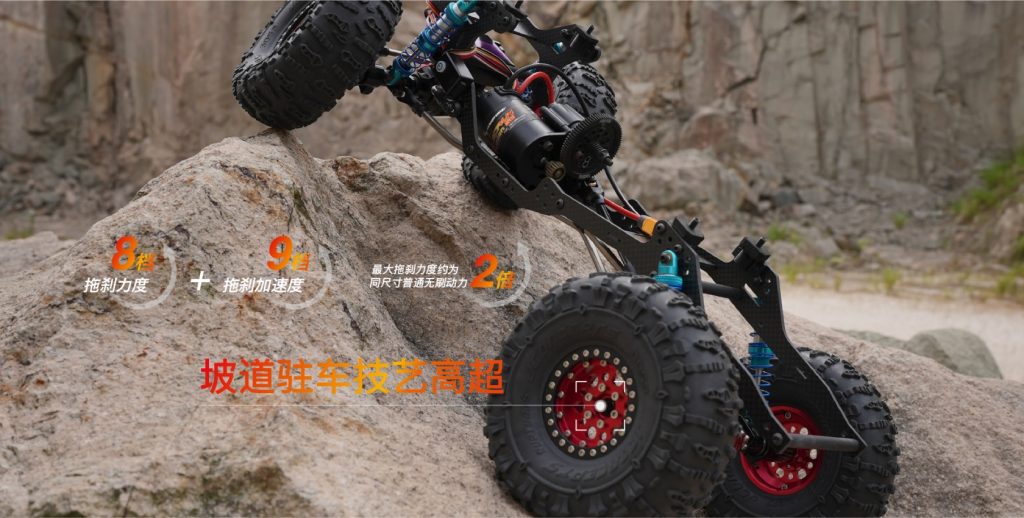 Designed for Durability, Silicon rubber gaskets, electronic buttons, and quality hardware ensure a long life for the Fusion SE. Made to take the abuse and conditions of daily RC bashers.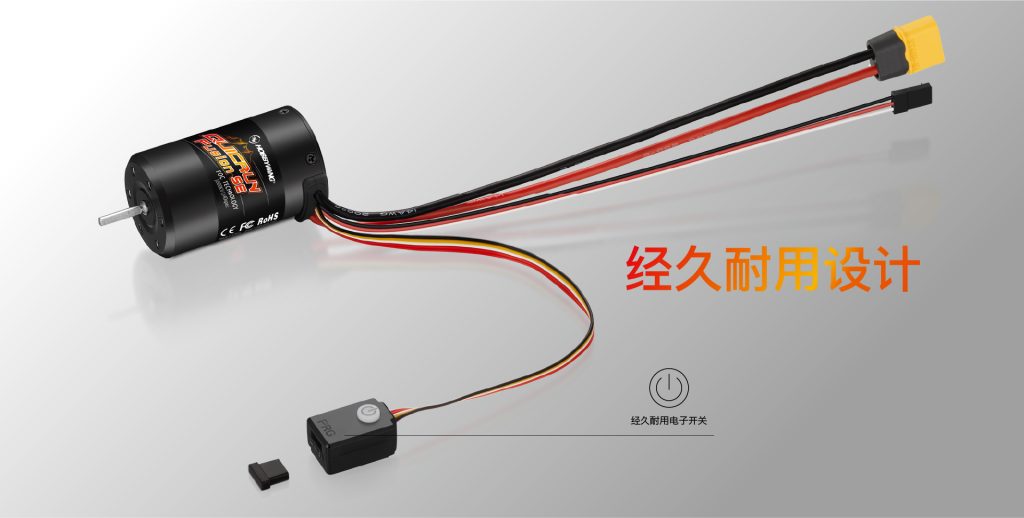 IP-67 waterproof rating ensures the Fusion SE has protection from water, dust, and about anything else that gets thrown at it. Designed to withstand all conditions time and time again.